Before we re-open the Artisan Costing and Pricing course for sale on May 19th, 2022, we are offering a limited time free sneak peek into two lessons in the Artisan Costing and Pricing course!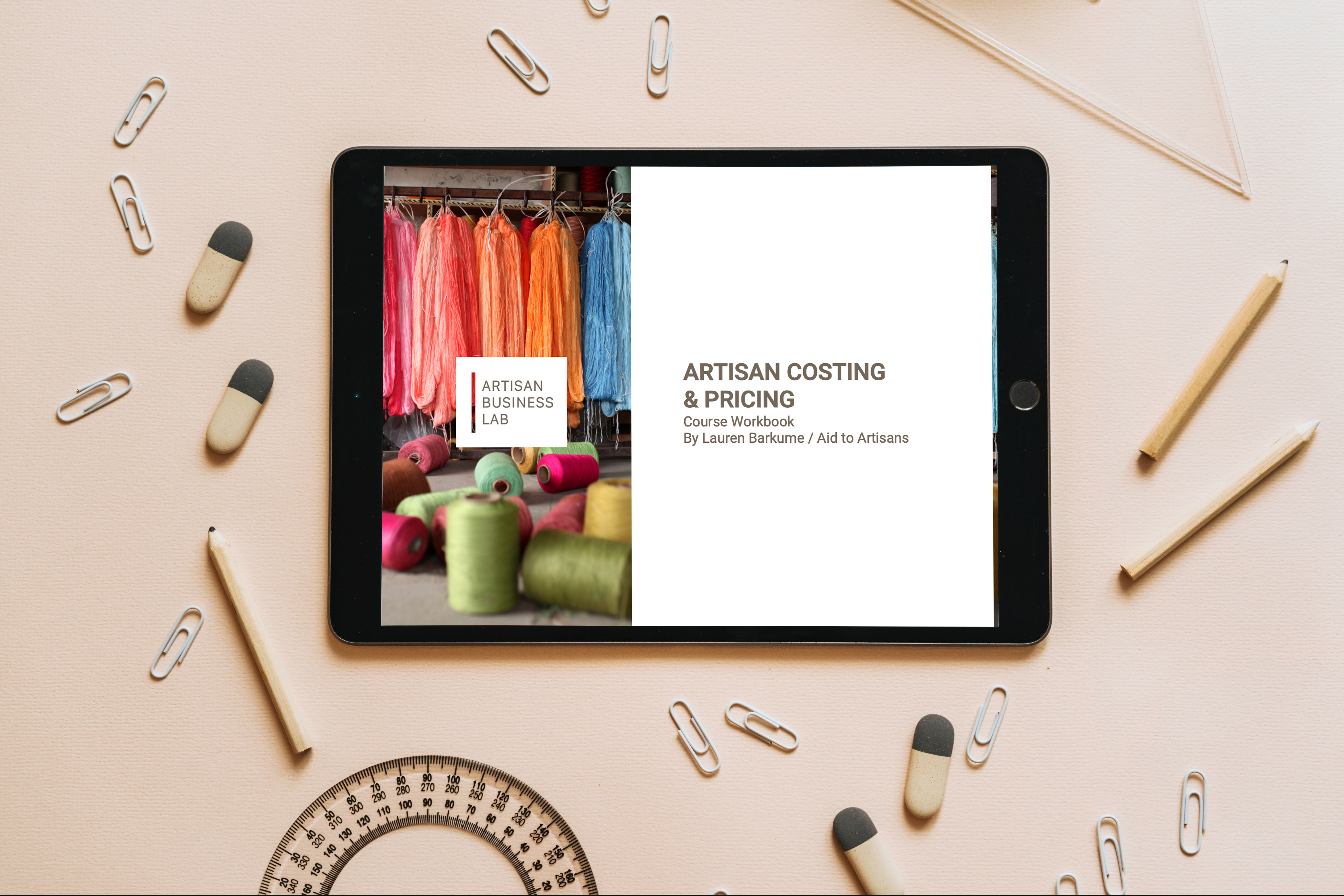 Get exclusive, limited time access to two lessons from the Artisan Costing and Pricing Course, including:
Deciding your Distribution
Pricing Terms for Export
You'll learn about how to decide which sales channels and export distribution make the most sense for you. You'll also learn about common export pricing terms and markups, so you can price your products with confidence for your target sales channel.

These two lessons are ONLY available until May 18th before we re-open the Artisan Costing and Pricing course for sale again.
The Artisan Costing and Pricing course will teach you how to accurately cover your product and business costs so you can confidently price your products. The course is available for $249, and offers lifetime access to these two lessons plus 6 other modules.

Meet your Instructor
Lauren Barkume is the Training Director at Creative Learning's Aid to Artisans division. With over 15 years of experience working with artisans, she spent 9 years based in South Africa working directly with hundreds of entrepreneurs, artisans and small businesses in the sub-Saharan Africa, developing community co-created programs, designing and running practical business skills workshops for small business owners, and working in collaboration with artisan communities across Southern Africa.
Lauren understands how hard running a successful business is, because she is also a business owner and professional photographer.
Lauren knows how difficult it is to accurately cost and fairly price artisan products because she's worked with hundreds of global artisan businesses. Lauren truly cares about setting up systems for success so that artisinal businesses can thrive.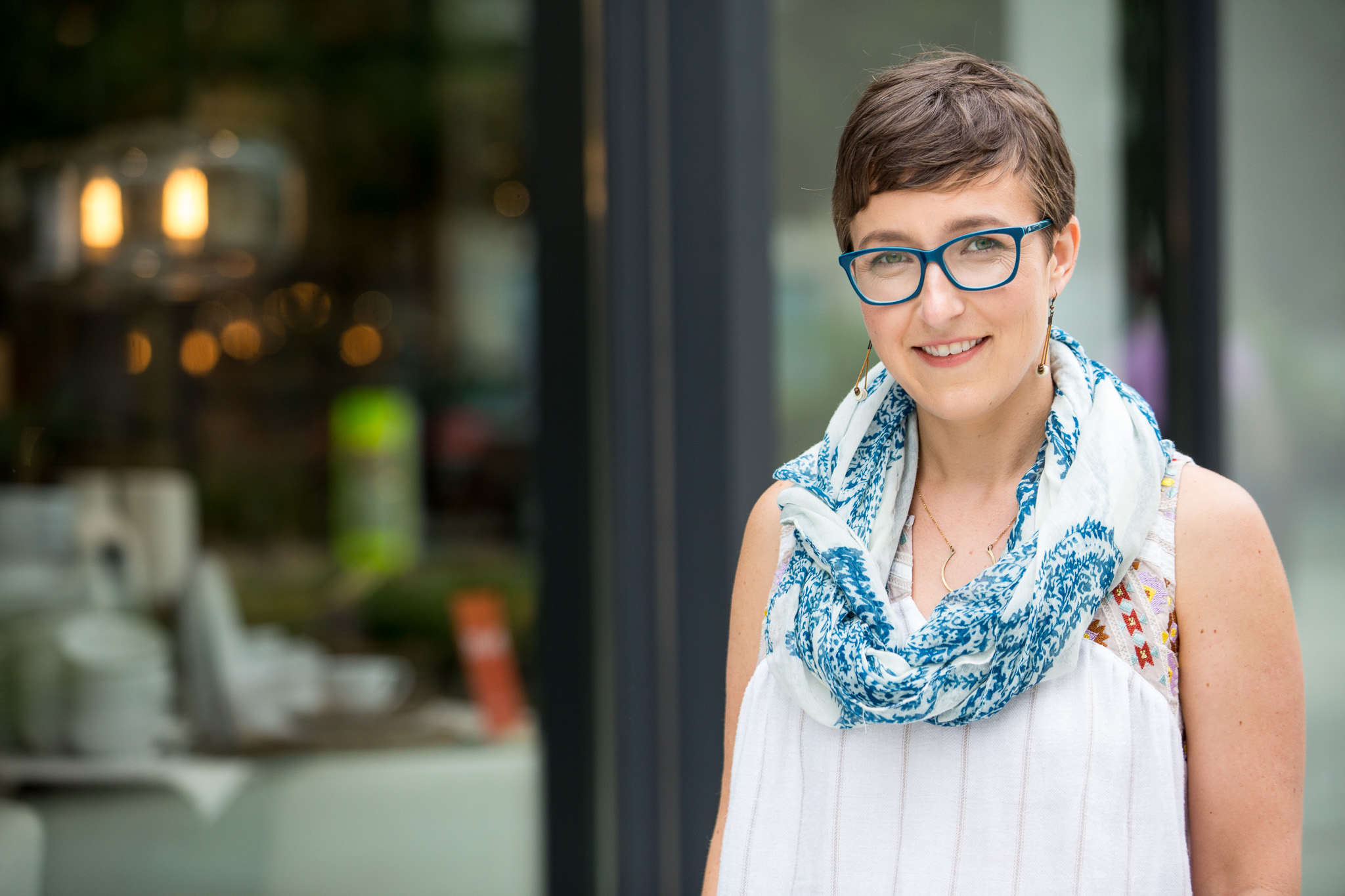 "I have been involved in craft, small business, design and start-ups for a long time..
Lauren's course material was extremely relevant, interesting and practical, and was presented in a dynamic and engaging way...
Having attended a few courses in my career, I have found some of them a little 'dry', and soon forgotten. Lauren's was an exception. The useful handbook is on my desk, and a new task-list is already in my diary. This is real stuff, that can be applied!
I would highly recommend Lauren's services to any small business owner in the creative and craft sector."
-Catherine Ronaasen

The Costing and Pricing presentation blew my mind! I knew there would be additional costs, but I had no idea how much would be added on for each step in the process. Very informative.
— Wendy Viola
"Loved Lauren's presentation on costing and pricing. Really useful (scary!) information, jargon, with practical methods and tools to implement."
-Corinne Erasmus
The most useful part was... "Understanding the real costs that are involved in being an international exporter!!"
-Sarah Wassell

The most useful part was...
"Clarifying some of the major costing hurdles for getting products exported. Quite a light bulb moment to see how many add-ons there are to the basic price that they are selling for locally."
-Kerry Abramowitz
"All the costs associated with exporting. Appreciated that it was so granular and that it linked back to day 1. Never knew there were so many things to take into account."
-Bronwyn Hendricks
Artisan Costing and Pricing Curriculum
Broken down into easy to watch modules:
Available in days

days after you enroll

3. Deciding your Distribution
Available in days

days after you enroll

4. Understanding Pricing Terms
Image Credits: Arif Irshad Dar, Lauren Barkume, Aid to Artisans